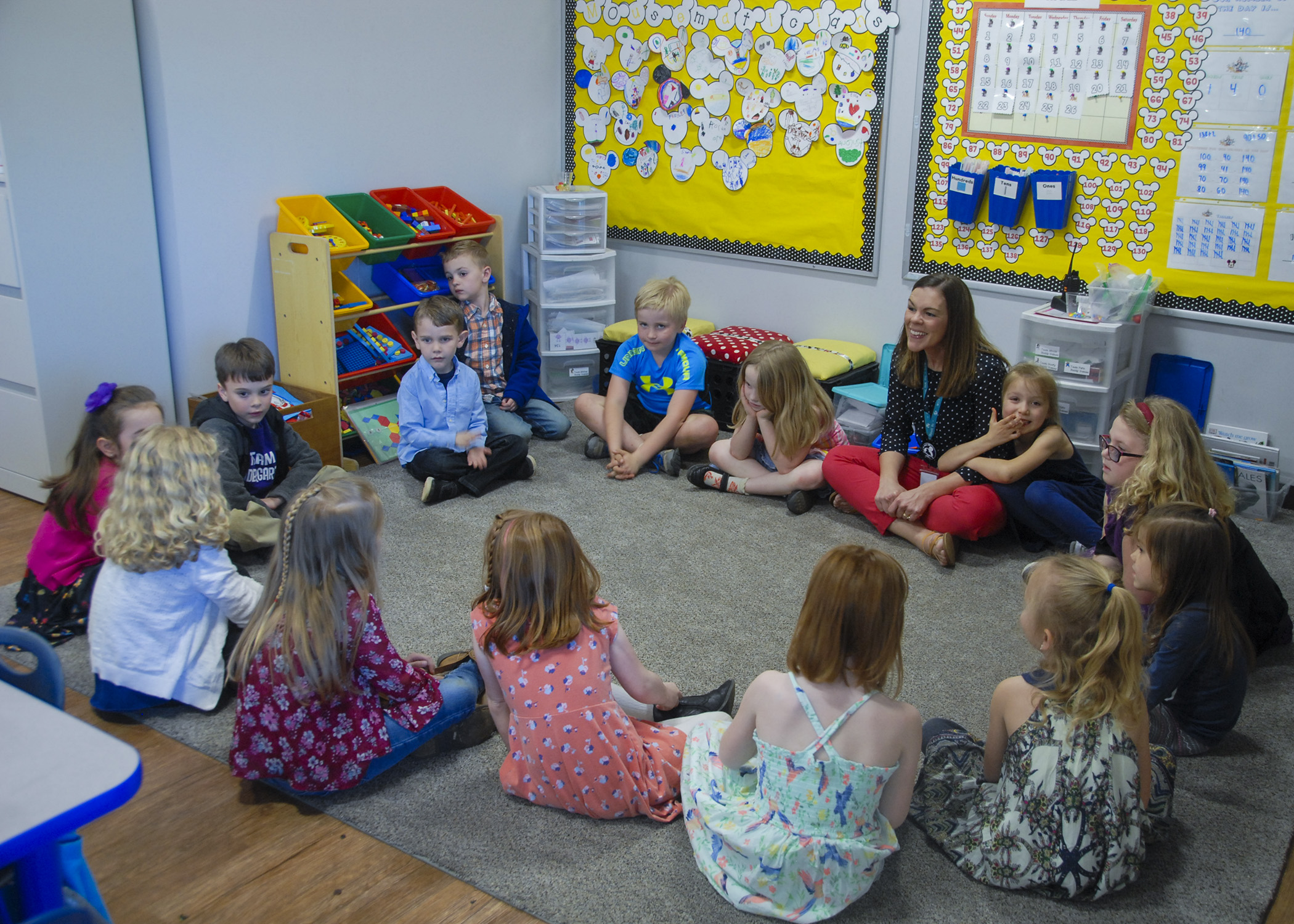 Our youngest learners are just starting out on their educational journey full of joy and curiousity. We capitalize on their thirst for knowledge by providing many hands-on activities, in which they learn through play and experience. Students learn independence through activities designed to develop their problem solving abilities and sense of self.
Primary learners acquire solid foundations in reading, writing, handwriting, math, science, American history, and geography. They are also exposed to experiences in music, art, physical education, technology, Spanish, world cultures, and develop their creativity in our beautiful maker space.
Additionally, all students develop sound character by lessons interwoven into each of our academic classes. Lessons in respect, responsibility, integrity, gratitude, kindness, humility and balance help them mature into solid citizens.
A Day in the Life: The following are snippets from a typical day in a primary classroom:
8:15 am: Students, having arrived for the day, explore "morning tubs" which provide opportunities for
socialization and hands on play through activities in math, literacy, and problem solving.

9:45 am: In a morning literacy class, students dance and sing songs which are systematically taught to develop
reading and spelling skills.

11:00 am: Recess! The natural playscape is filled with students climbing logs, swinging, and making
masterpieces in the popular "mud kitchen."'

12:30 pm: Science comes to life during a trip across the road to our community pond, where students
discover, explore, record, and analyze the many residents of the pond and the landscape surrounding it.

2:10 pm: Daily creative play boosts socialization, creativity, and fine and gross motor skills through active play.